Tannirbhavi Beach
~~~~~~~~~~~~~~~~
Tannirbhavi beach is a beach in Mangalore, Karnataka, India. It can be reached either by land near Kuloor Bridge or by ferry via Gurupura river from Sultan Battery. Tannirbhavi (also spelled as Tannirbavi) is one of the popular beaches in Mangalore city, and comes second in popularity to the nearby Panambur beach.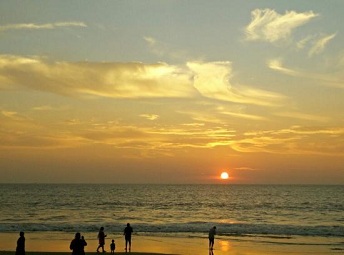 Panambur Beach
~~~~~~~~~~~~~~
In the largest city of Karnataka, Mangalore the prime port city here which is well known for its immaculate beaches and open minded hustling people, lies the Panambur beach, complete with its beautiful tides and tidy shores which makes it the most popular beach. There are tonnes of exciting options available.
Surathkal Beach
~~~~~~~~~~~~~~
Surathkal beach is a beautiful beach with different types of seashells and sea animals. It is a quiet and isolated beach with fewer crowds. It's a nic Find best time to visit, history, events, reviews, timings and entry fees of Surathkal Beach, Mangalore, Karnataka.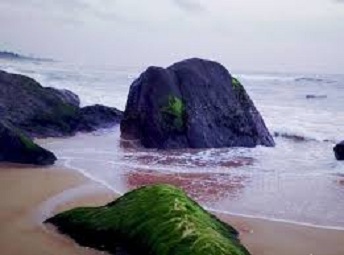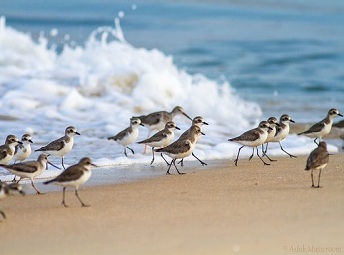 Sasihithlu Beach
~~~~~~~~~~~~~~
The next beach in the beach hopping series is the Sasihithlu Beach. This beach is a bit secluded and a hidden gem. Not many visitors come here. This is the best beach to unwind and let the child in you out. Relax and enjoy the tranquillity of Sasihithlu beach. Although, travelling from Mangalore to Sasihithlu.
Mangalore Beach
~~~~~~~~~~~~~~~
Mangalore beach offers more than pristine sands and water. A Yakshagana performance on the sands is a sight worth seeing. It is a nightlong event. People dance to the beat of drums. The Kambala or buffalo event also makes a unique spectacle. Another local attractions include St. Aloysius Chapel, a Manjunatha Temple, Jumma Masjid and Mangala Devi temple.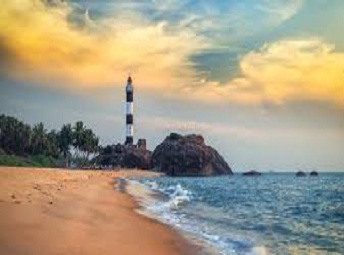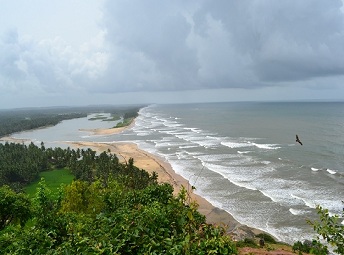 Adyar Waterfalls
~~~~~~~~~~~~~~
Adyar waterfalls are around 12 kms drive from the Mangalore city. This waterfall has no official name and the locals name it after the place it is located i.e. Adyar.There are two roads which lead to this place. The route towards BC Road highway near Adyar and other from Neermarga the road towards Volachil.
Ullal Beach
~~~~~~~~~
Ullal Beach is situated on the southwestern seaboard of the Indian sub-continent, adjacent to Ullal town, 12 km south of the city of Mangalore, Karnataka, India. Attractions are its picturesque stretch of Coconut trees, fishermen's lane, the ruined fort of Abbakka Devi and 16th century Jain temples.