St. Aloysius Chapel
~~~~~~~~~~~~~~~
This Christian chapel was built in 1884, as a part of the Mangalore Mission started in 1878. Owing to their focus on the education, health and social welfare of the Mangalorean Catholic Community, the Italian Jesuits built the St. Aloysius College in 1880, and St. Aloysius Chapel in 1884. Walls of the chapel.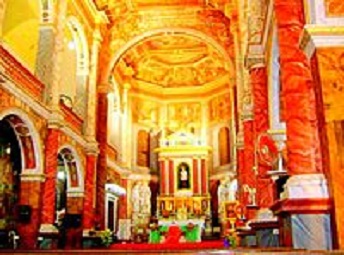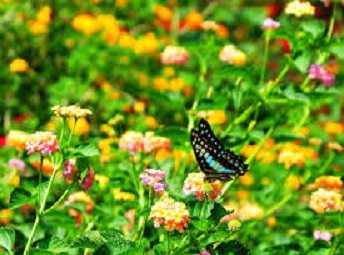 Sammilan Shetty's Butterfly Park
~~~~~~~~~~~~~~~~~~~~~~~~~~~
Winged beauties. Butterflies have fascinated man since the ages. Their colorful fluttering wings invite our awe. Children love to chase them and poets get inspired to write odes about them. The butterfly is indeed a unique and amazing creature which deserves our attention and careful study.
Pilikula Nisargadhama
~~~~~~~~~~~~~~~~~~
Pilikula Nisarga Dhama (Pilikula) is a major eco-education and tourism development project promoted by the District Administration of Dakshina Kannada in the beautiful city of Mangaluru in Karnataka State, India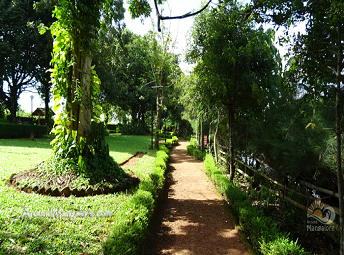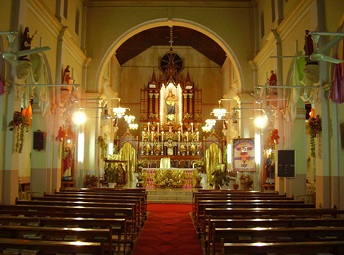 Milagres Church
~~~~~~~~~~~~~
The Milagres Church is a historic Roman Catholic Church situated in the Hampankatta locality of Mangalore. The church was built in 1680 by Bishop Thomas de Castro, a Theatine from Divar, Goa. The original structure was constructed at the site of the present-day cemetery.
NITK Lighthouse
~~~~~~~~~~~~~~
NITK Beach is situated on the southwestern seaboard of the Indian sub-continent, adjacent to Surathkal, Mangalore, Karnataka. It is 20 km from the centre of Mangalore city. The northern extension of Suratkal Beach, it was later named after the nearby NITK (National Institute of Technology, Karnataka).It is a private beach.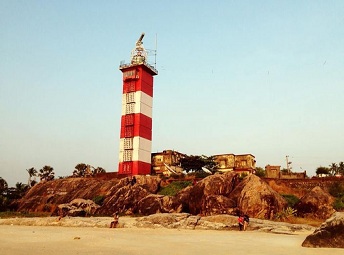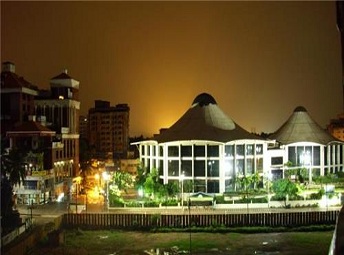 Dr TMA Pai International Convention Centre
~~~~~~~~~~~~~~~~~~~~~~~~~~~~~~~~~~~~
TMA Pai International Convention Centre located in MG Road, Mangalore is one of the biggest convention centers in India with a seating capacity for more than 4000 guests, the convention centre is dispersed across a surface area of 16730 square meters.
The Forum Fiza Mall
~~~~~~~~~~~~~~~~~
Forum Fiza Mall is the fourth largest mall in Karnataka, located on Pandeshwar road in Mangalore, 1 km away from the Mangalore Central railway station. Popularly known as Forum Mall, it was opened to the public in May, 2014. It provides shopping, dining, entertainment and leisure activities.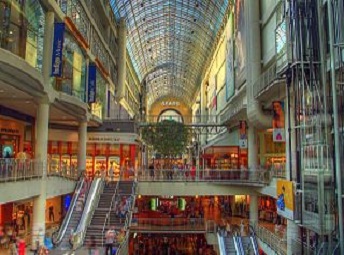 Kadri Hill Park
~~~~~~~~~~~~
Kadri Park is a garden, 5 min from the city near AIR studios. It is located in Kadri gudde. It's the largest park within city limits of Mangalore. The park has beautifully laid garden and a toy train which is currently operational.
Infant Jesus Shrine
~~~~~~~~~~~~~~~
he Infant Jesus has been honored with a magnificent shrine at Carmel Hill, Mangalore. The architectural structure and design of the newly inaugurated shrine is unique in many ways. Carefully planned, it has a rich symbolic meaning and significance derived principally from Biblical themes.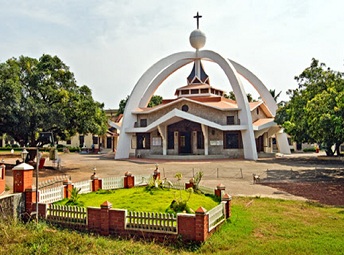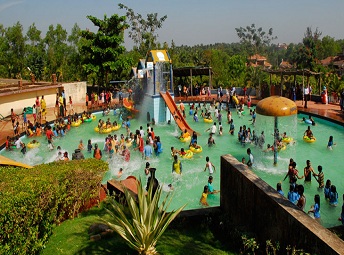 Manasa Amusement & Water Park
~~~~~~~~~~~~~~~~~~~~~~~~~~~~
Want to break free from the stressful city life? Need that long – deserved break from tropical heat? Cool yourself with fun and turn your dream holiday now into reality at Manasa Amusement & Water Park, place to be all summer long and the complete fun centre for the entire family.
Tannirbhavi Tree Park
~~~~~~~~~~~~~~~~~~
Tannirbhavi Tree Park, Mangalore is an initiative by the Karnataka Forest Department and is set up in an area close to 15 hectares near Tannirbhavi Beach. This Tree Park will include few trees species found in Western Ghats. It will also include trees/plants which are of herbal and medical nature.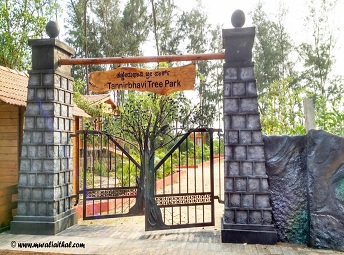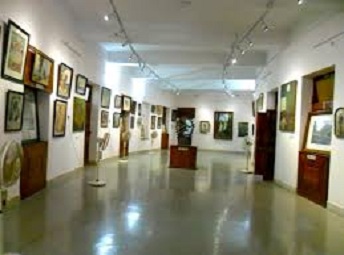 Bejai Museum
~~~~~~~~~~~~
Bejai Museum is located at Bejai in the heart of the Mangalore. Often referred to as Seemanthi Bai Government Museum, it is the city's only museum. Famed for providing a link between modern Indian history and the 16th century, the museum has collections of ancient and foreign coins.
St.Joseph Vaz Shrine Mudipu
~~~~~~~~~~~~~~~~~~~~~~~
Parish Priest Speaks. Dear Friends. Loving and Prayerful greetings to you all. I am really thrilled to meet my parishioners and Devotes of St. Joseph Vaz on this media. May our Patron St. Joseph Vaz intercede for you and your dear once. Be happy and make others happy.